The game of "catch up"…
Posted on Wednesday, October 29th, 2008
Posted by Ammie:
Hey Everyone!!
Adam and I want to apologize for getting so far behind on the blog! Since last week, we have had a show every day but one, and one day we had two- in different states!! Yesterday was spent in/driving through Ohio, Pennsylvania, New York and Canada… We are a bit worn out from all the late night driving and early morning attempts at driving, (last night Adam drove until almost 4am, we "napped" in a truck stop and hit the road again at 9:30am- after so little sleep, you can bet I was not in the best of spirits for my turn at the wheel!!)
I sat down with the intention of writing at least about Sacred Grounds in Stacy, Minnesota, and Stir Crazy in Rochester, Wisconsin, but have yawned so many times in the space of the beginning of the entry to now that I can barely see the screen through my watery eyes and runny nose!!
So, please, Please, PLEASE stay tuned and tomorrow Adam and/or I PROMISE to catch up a bit. We really love knowing that you all care so much and are checking in, and we won't leave you hanging much longer. Now before I'm off to bed (Adam has already fallen asleep on the couch!) I'll leave you with a couple pictures of our drive the last couple of days to tide you over.
The fall colors have been really amazing …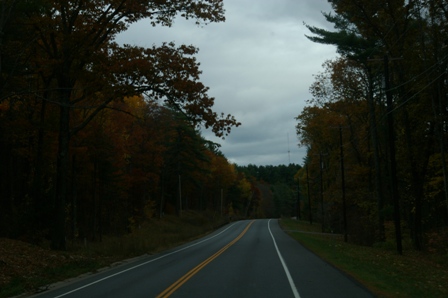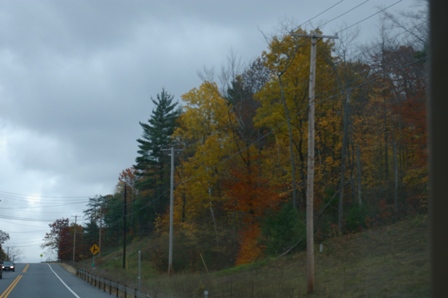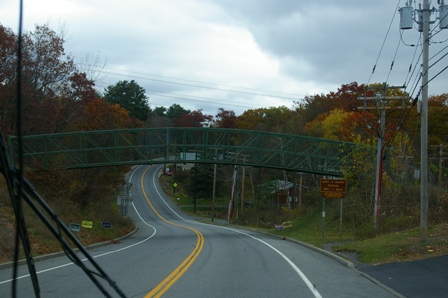 2 Responses

to
"The game of "catch up"…"
So beautiful!!! I love you and can't wait til you come to CO!!!

FAll is beautiful. Hope you guys hare having great times snuggling in the new season.